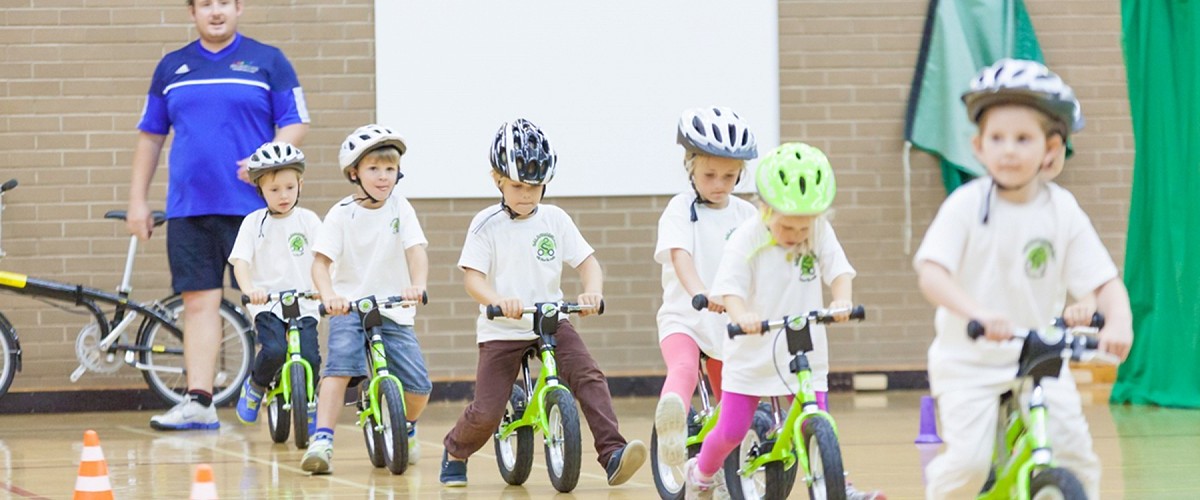 South Cambs School Sports Partnership
BALANCE BIKE AND SCOOTER INSTRUCTOR
Scale 5, starting at point 12 (Range 12-13 £24,496-£24,948 full time equivalent)
26 hours a week, term time only (38 weeks).
(We could consider applications of 2 instructors working 10/16 hours each)
Fixed term in the first instance until 31st August 2025.
Required from September 2023
Are you passionate about promoting and delivering physical activity opportunities for children?
Do you have experience and enjoy working with children aged 4-6 years?
South Cambs School Sports Partnership is looking to recruit an enthusiastic and inspiring individual to join our team to deliver our fun and rewarding balance bike and scooter training programmes across South Cambs primary schools. Balance bike sessions are aimed at reception children and scooter training is for children in Year 1 and 2. Both programmes consist of 6 x 30min sessions with groups of up to 15 children. Training courses are delivered during school hours and term time.
The successful applicant must have experience of working with children and young people either in a school or community environment. An ability to work independently, communicate effectively and to motivate and enthuse young people is essential. We realise that most interested candidates will not already be trained balance bike/scooter instructors, so we are willing to pay the right person to do the training. The successful applicant will need to be able to drive and have access to a car.
Download a recruitment pack Balance Bike and Scooter Instructor – Recruitment Pack – Exp 19.6.23 (3)
If you would like to discuss this post informally, please contact Claire McDonnell, Partnership Manager by phone 01223 265470 ext 225 or email cmcdonnell@combertonvc.org