Balanceability is a learn to cycle programme specially designed to teach young children 2 ½ to 6 years old the skills to learn to ride a pedal bike without the use of stabilisers. It promotes the fundamental skill of cycling which is balance.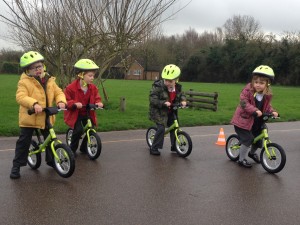 Balanaceability is linked to the Foundation Stage Curriculum and is a two level programme with each level being delivered in 6 sessions of 30mins. Throughout the programme children will develop:
Dynamic and static balance – children will feel more confident on a balance bike due to the ability to place their feet on the floor & also due to the fact that their centre of gravity is lower than on a pedal bike
Spatial awareness – children will learn to ride safely, with control around others and around obstacles
Gross motor skills – such as hopping, running, jumping and leaping. These skills will help to build the foundations on which they can build more complex movement patterns in other areas
Sensory motor skills – movement is a key part of every child's development and forms a vital part in facilitating exploration and discovery. Children will respond to sight, sound, touch and develop a kinaesthetic awareness during the sessions.
"Learning to ride a bike is one of life's milestones providing children with their first taste of mobile independence."
Specific skills covered in the Level 1 course include: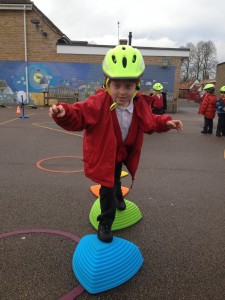 Manoeuvring the bike by themselves

Picking it up / putting it down safely

Mounting and dismounting the bike

Riding position

How to stop – using feet and brakes

Balancing

Walking, running and jumping on the bike

Gliding
We are delivering balanceability courses in schools with training delivered by fully qualified instructors. Training consists of 6 x 30 min sessions with groups of up to 15 children.  There is some flexibility in this though and we can adapt to fit with school timetables and class sizes. All of the equipment is provided and training is delivered outside on the school playground.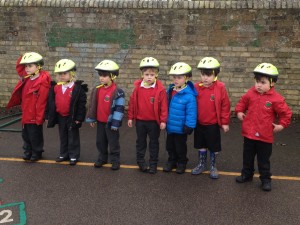 We can also help schools who would like to purchase their own bikes and equipment or who would like to train up their own staff to deliver the training. Read more here.
In addition to the Balanceability programme, we have a great new resource to use alongside it that we already use. We feel this resource would increase the benefit and outcomes of the balanceability sessions and help engage the parents, it's called Ready, Set, Ride. There are three sections to the programme, prepare to ride, skills to ride (balance bike), skills to ride (pedal bike). The 'prepare to ride' teaches the children the balance and coordination skills they need to ride a bike. These activities don't involve any cycling but will help the children with physical skills like tying shoe laces, using cutlery and generally staying active. Prior to us coming in and delivering the sessions on the bikes. We suggest you could have a go at some of the activities with the children maybe during PE lessons or maybe they could be sent home as PE homework/ home activities? The activities are on the following website www.readysetride.co.uk. If you click on activities along the top bar and then select 'prepare to ride' you will find them.
To find out more or to book a course please email us at cmcdonnell@combertonvc.org