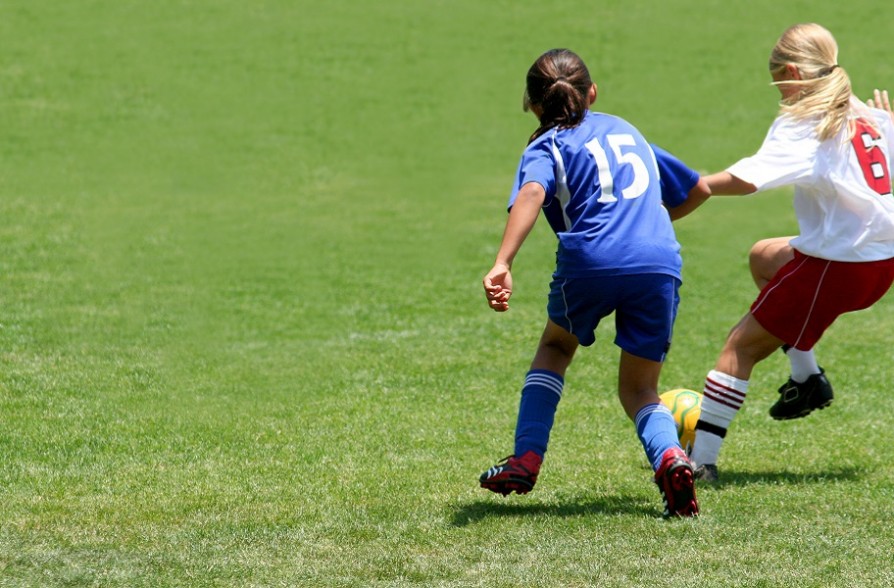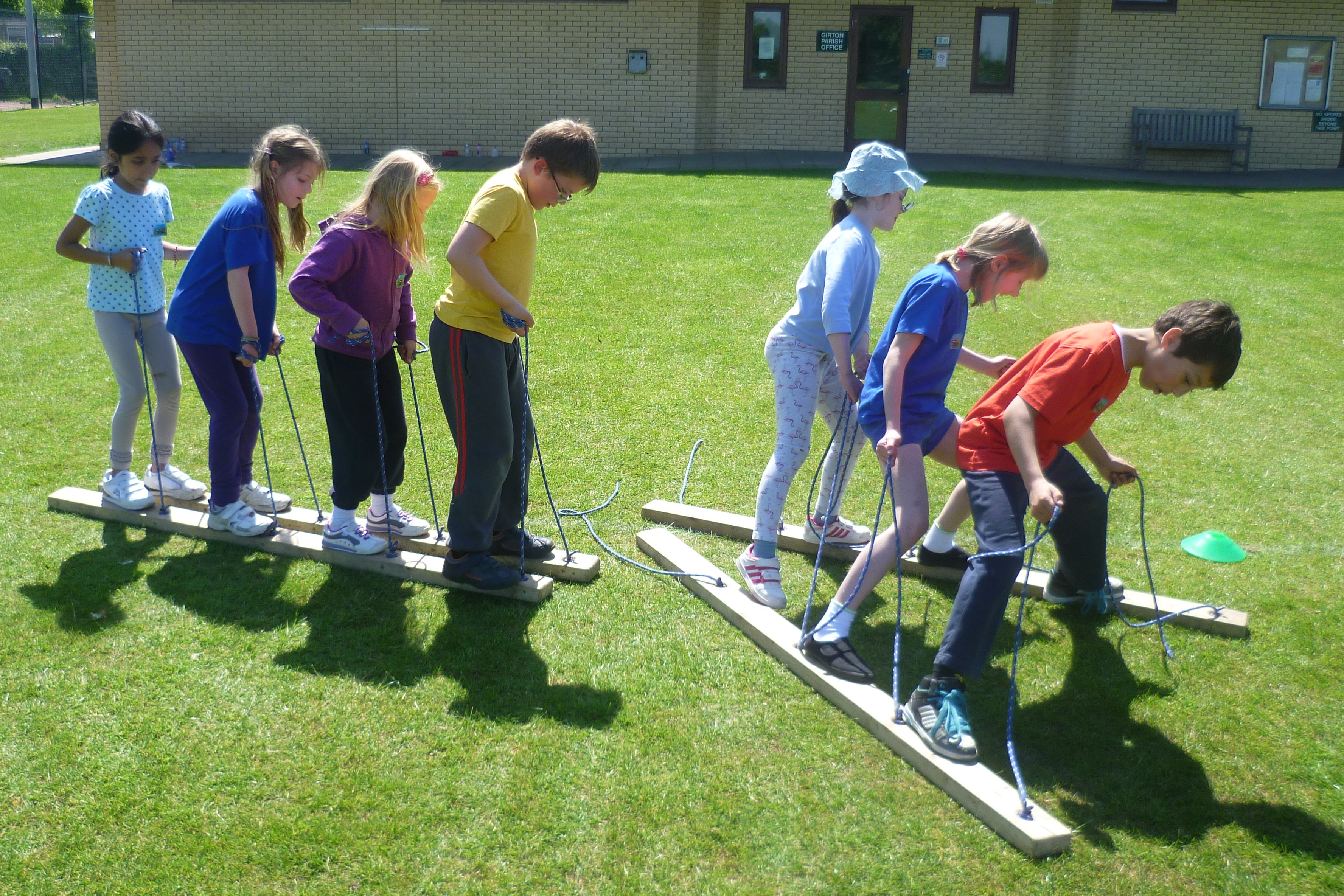 The Cambridgeshire Sport and Education Partnership, through the four Cambridgeshire School Sport Partnerships has recently developed and launched a new Team Building resource for use with Key Stage 2 primary aged children from 7-11 years of age.
The resource consists of 12 cards and a deliverer's handbook and is available to SSP subscription schools at a special rate of £49.95.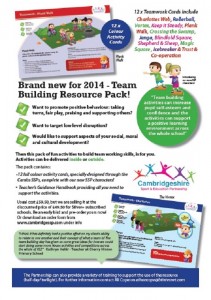 "Team Building is the process of enabling a group of people to reach their goal"
 To accompany this new resource the South Cambs SSP is also offering the following support to schools:
Staff Training
Whole school training to develop staff's ability to facilitate learning in team building activities using the resource cards and pack. Design a bespoke package to suit the needs of your school.
Utilise this approach for the benefit of whole school policy: eg.
to promote Core Values
to promote positive behaviour and reduce low level disruption
to develop children's social skills and ability to relate to others
Half or full day class team building events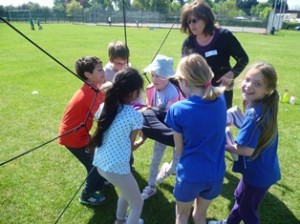 Specialist deliverers will work with your pupils to develop their ability to work collaboratively, share space and provide positive critique, with an emphasis to create independent learners.
Supporting Social, Moral and Cultural development in school eg. taking turns, fair play, team work, praising and supporting others. Increase pupil's self-esteem and confidence through Team Building activities, create a positive learning environment across the school
Find out more about one of our team building days here
Specialist Team Building Equipment
A set of specialist equipment sourced and purchased for you, including:
Charlotte's Web
Plank Walkers
Blind Folds
Giant Jenga