Milton & Histon Brook progress to county finals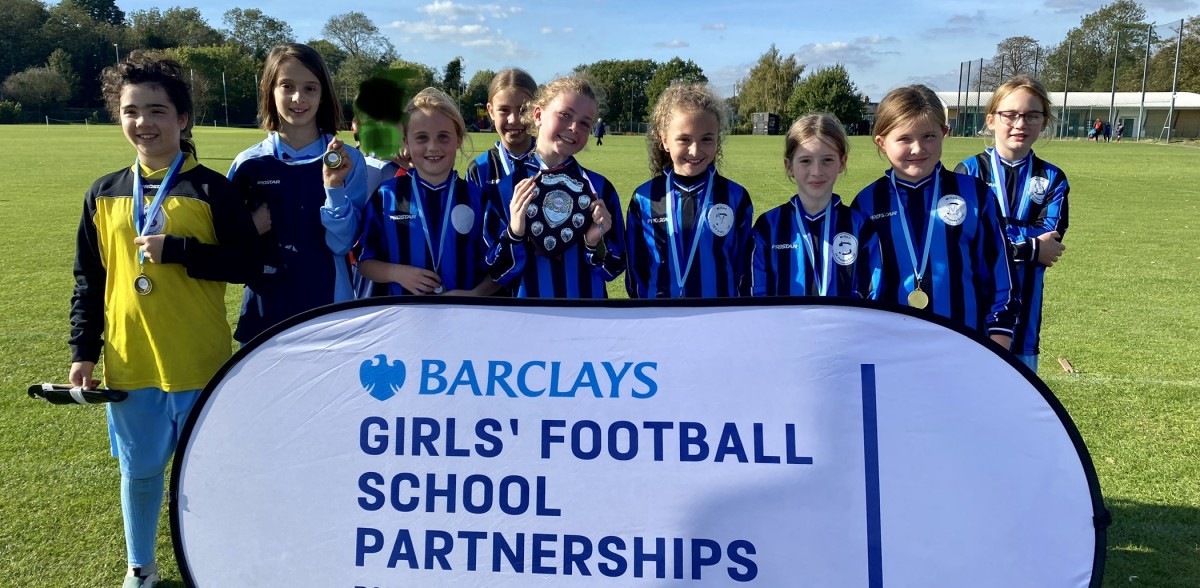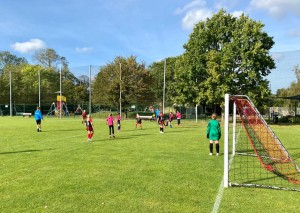 Inspired by the success of the Lionesses this summer over 100 girls from 11 schools took to the football pitches at Histon & Impington Recreation Ground earlier this week for the district round of the national ESFA U11 Girls Pokémon Cup.
The teams of Year 5/6 girls from across South Cambs School Sports Partnership were split into two groups of 6 teams for the competition where they played each in other in a round robin format. There was lots of great teamwork on display as well as some fine individual skill and all the matches were played in great spirit, with lots of cheering and encouragement from the side-lines.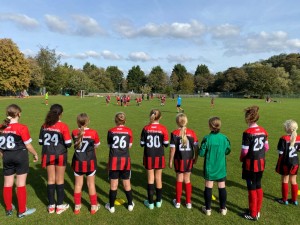 At the end of the group matches there were play off matches for every team to determine their overall finishing position in the competition as well as semi finals for the top two placed teams in both pools.
Milton won group 1 with 5 wins from 5 scoring 18 goals and only conceding 1 so they went into the semi final full of confidence against the team from Trumpington Park who had finished runners up in their group with 3 wins, 1 draw and a loss. It was an extremely closely contested match though with both teams playing some good football and neither team able to score that break through goal so with the game at 0-0 it went to extra time and then penalties. Milton won a dramatic penalty shoot out 3-2. The other semi-final was between group 2 winners Cottenham who had won all 5 of their pool matches without conceding a goal and local rivals Histon & Impington Brook. Cottenham had a lot of possession but the girls from Histon scored the crucial goal to take a 1-0 victory and claim their place in the final.
Milton went into the final as favourites having beaten Histon Brook 2-1 in the group matches. It was an extremely competitive match with both teams playing some great football, but Milton came out on top as 1-0 winners and deserved champions. Both teams now go onto represent South Cambs at the county finals in January.
As well as medals for the winners and runners up all of the teams received certificates and there was a 'Spirit of the Games Award' which was presented to the team from The Meadow Primary school for showing great teamwork and respect whilst taking part in their first girls football competition.
Partnership Manager, Claire McDonnell said
"It was lovely to see so many girls coming together, representing their school and getting to compete against others in a fun & friendly environment.
We must say a big thankyou to the sports leaders from Impington Village College who helped to referee and score all of the matches on the day as well as run the score table, they did a very professional job and were great role models for the young children."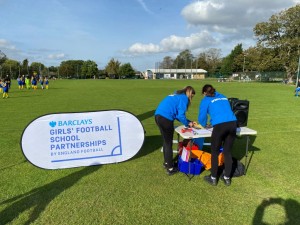 South Cambs School Sport Partnership is part of a nationwide scheme that aims to mainstream football in school for girls with the vision to ensure every girl has equal access to football in school by 2024. To find out more visit www.girlsfootballinschools.org
Claire McDonnell said,
"Football is our national sport and we want to make sure girls have the same opportunities to play football that boys do. We want girls to be able to play in events like todays and as well as to be able to play at lunchtimes, after school, at local clubs. They should have the same opportunities as boys but unfortunately this is always the case.
We will be working with schools, clubs and community providers to drive this change locally.  If you want to get involved and help or find out more, please get in touch cmcdonnell@combertonvc.org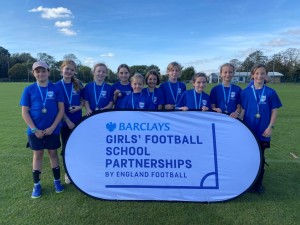 Overall Results
1st Milton Primary
2nd Histon & Impington Brook
3rd Cottenham
4th Trumpington Park
5th Cambourne
6th Pendragon
7th Harston & Newton
8th Bar Hill
= 9th Jeavons Wood & Cottenham B
=11th The Meadow & Hardwick