Dynamos Cricket a hit with schools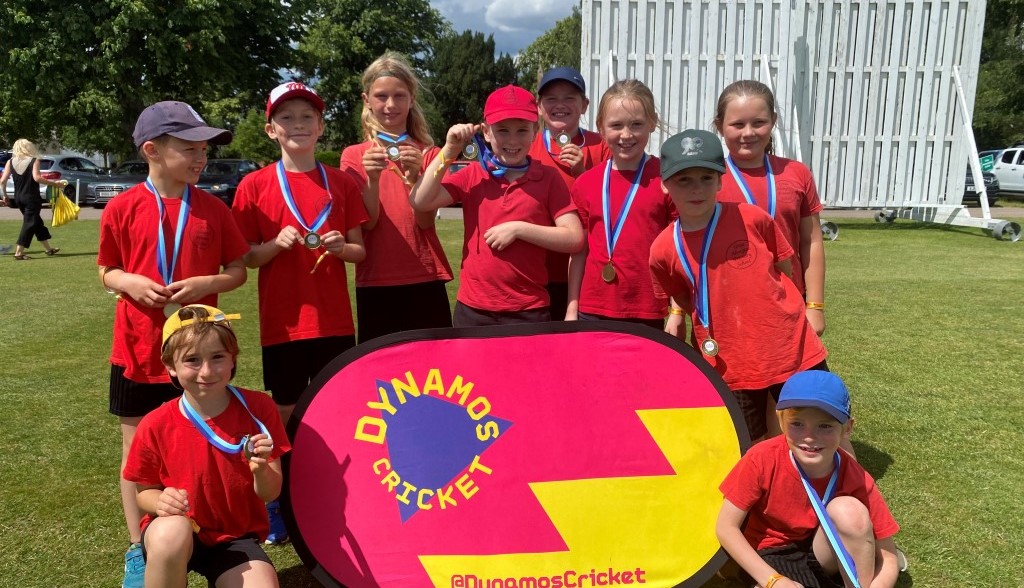 An introduction to competitive cricket was relished by primary school pupils this half term with events at Sawston & Babraham Cricket Club's Spicers sports ground and at Hardwick and Caldecote's ground in Caldecote.
South Cambs School Sports Partnership hosted Dynamos cricket for Year 3 and 4 pupils with 22 teams representing nineteen schools which included Petersfield, Meldreth, Thriplow, Linton Heights, Meadow, Great Abington, Histon & Impington Park, Bourn, Trumpington Park, Barton, Elsworth, Histon & Impington Brook, Dry Drayton, Swavesey, Harston & Newton, Coton, Girton Glebe, Jeavons Wood & Pendragon.
It meant that more than 220 youngsters were taking part in the brand of cricket which connects to the elite level through The Hundred.
Dynamos is for eight to 11-year-olds, with everyone on the team getting to bat and bowl, with a no ball or wide giving the batter a 'free hit' from a batting tee to give everyone the opportunity to score runs.
Leaders from Bassingbourn and Cambourne Village Colleges umpired and scored the matches, with Cambridgeshire Cricket providing support.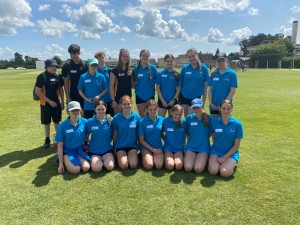 Claire McDonnell, the South Cambs SSP manager, said:
"Both events went really well, with lots of competitive matches and some great fielding and batting in particular.
It was great for schools to get to play against other schools in some friendly competition.
They loved playing at a proper cricket ground, they had lots of chances to hit the ball and loved being part of their school team."
The winning schools at Sawston were Histon & Impington Brook and Great Abington who both won 5 out of 5 games. Bourn and Linton Heights were runners up whilst Histon Park won the Spirit of the Games awards for their excellent teamwork and respect of the opposition.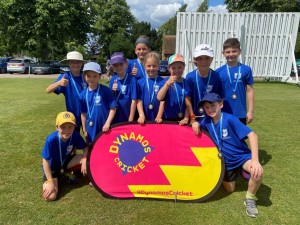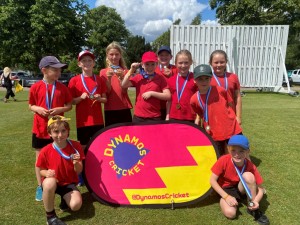 At Caldecote it was the teams from Harston & Newton and Swavesey that won all of their matches to claim the winner's medals. The teams from Dry Drayton and Jeavons Wood finished as runners up. A huge achievement for the team from Dry Drayton one of the smallest schools taking part in the event. Barton & Elsworth were the Spirit of the Games award winners for demonstrating excellent teamwork and respect.