Due to the current school closures our work will continue by providing support for those looking to stay active at home and to support schools/families with this. We have created this page so that you can find resources and ideas in one place. They all offer a variety of ways to get active, stay active and have fun!
It is recommended that all children should have 60 active minutes per day. Whether it is at school or at home, each child should be keeping active for at least 60 minutes, with moderate intensity activity. The recommendation is for 30 minutes at school and 30 minutes at home. See what the Chief Medical Officer suggests to help you achieve 60 Active Minutes by viewing a simple info-graphic here. 
There are lots of websites, resources and videos to support PE at home and loads of challenges and activities to keep children and young people active. We have compiled a list of what we think are the best ones out there. You can view the list on a google doc here which contains direct links to all of the resources so please have a look and check some of them out. 
We have also produced some of our own resources which can be used for PE at home during this time. For Key Stage 1 we have weekly personal challenges from the Incredibles and for Key Stage 2 we have a team of sporting heroes to keep children fit and active. You can download the sessions for Weeks 1-6 below plus some other fun active games for all the family to join in with.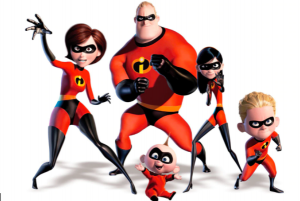 Family Games
Normal household activities also count towards children's physical activity levels – whatever gets the family up and moving! Here are a few ideas for everyday ways to move more:
Indoors
Tidy up races
How about a sock-pairing race and then aiming them at the linen basket?
Making your bed everyday
Hoovering and sweeping
Playing games like 'twister'
A treasure hunt around the home
Outdoors
Drawing with coloured chalk
Setting up a mud kitchen with some old pots and pans
Doing some gardening, weeding, digging or cutting the lawn
Setting up a garden obstacle course. Using whatever you have to go over, under, through or around
How about some target games? What can you come up with?
Try different ways of travelling around, hopping jumping or crawling
If you would like further information or have any questions please contact Vicky Jonas via email sspadmin@combertonvc.org